Ukiah Hospice Benefit Show
Friday -
December
13,
2013
5:00-10:00
Saturday Afternoon Clubhouse
260 South Oak St., Ukiah, CA
Steven Bates will be opening with a solo acoustic set at the Ukiah Hospice Benefit from 6:30 to 7:30. Next up The John Mattern/David Raitt Blues Experience until 10:00 pm.
Doors open at 5:00. Dancing from 6:30 to 10:00.
Tickets available at The Mendocino Book Company, Dig Music and The Hospice Thrift & Gift in Ukiah. $20 in advance and $25 at the door.
Come enjoy the show, food, beverages, silent action and auction while contributing to this important service.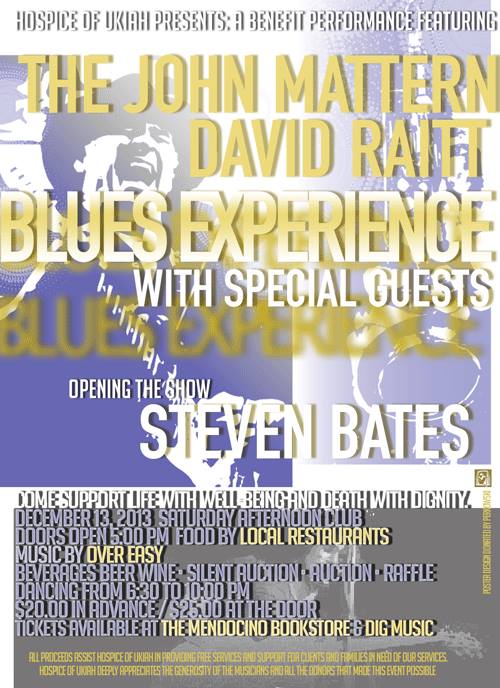 share: