Steven Bates Solo Acoustic Show
Thursday -
September
04,
2014
6:00pm
Heritage House Resort
5200 N Hwy 1 Little River, CA
Steven Bates will be playing a solo acoustic show at the beautiful Heritage House Resort, Little River, CA on 9-4-14.
Happy Hour starts 5:00 pm
Music at 6:00 pm
No cover!
The Heritage House was voted "#1 Best of the West" by Sunset Magazine, so if you've never been, you should check it out.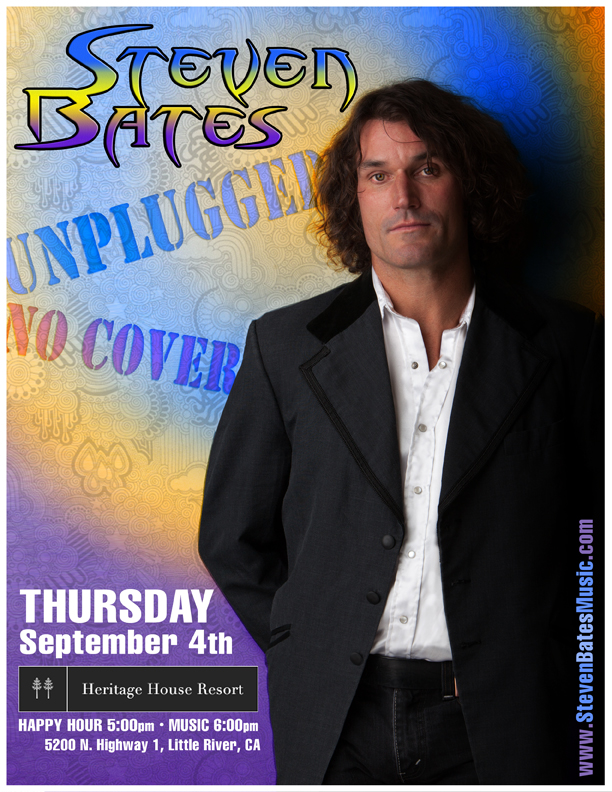 share: