Mendocino Quartet
Saturday -
April
23,
2016
7:30 pm
Caspar Community Center
15051 Caspar Road Caspar, CA
Mendocino Quartet playing Caspar Community Center 4-23-16 at 7:30 pm featuring Steven Bates, Gene Parsons, David Hayes and Gwyneth Moreland.
Tickets will be $20 in advance (available online at http://casparcommons.org/buytix.php ) or $25 at the door.
Doors open at 7:00 pm.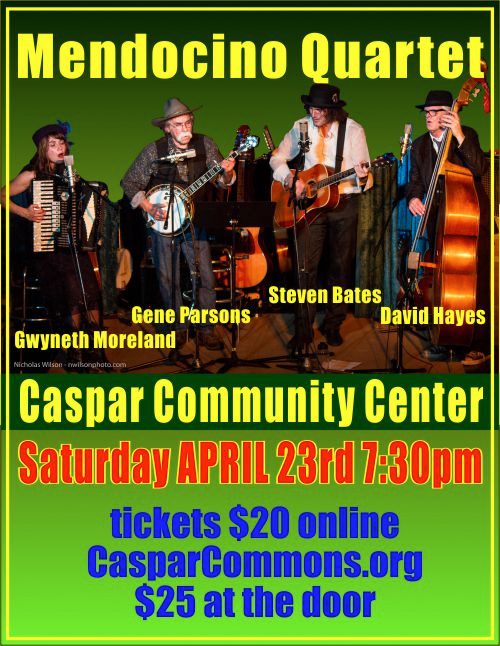 share: