Acoustic Jamboree Benefit Concert
Sunday -
June
02,
2013
6:00
Caspar Community Center
15051 Caspar Rd., Caspar, CA
Please join us for a concert, dinner and silent auction fundraiser for the Redwood Coast Senior Center's Circle of Elders Social Day Program Local musicians Gene Parsons, David Hayes, Bill Bottrell, Steven Bates, Marcus McCallen, John Bush, Roger Fritz, Christy Wells and Jan Kessner will perform beginning at 6:00 pm.
Doors open at 5:00 pm for pizza, desserts, beer and wine.
Tickets $20 in advance, $25 at the door.
Available at Harvest Market, Out of This World, Tangents and online at BrownPaperTickets.com Some silent auction items will be available at Mendocino Lake Credit Union for early bidding beginning May 7th.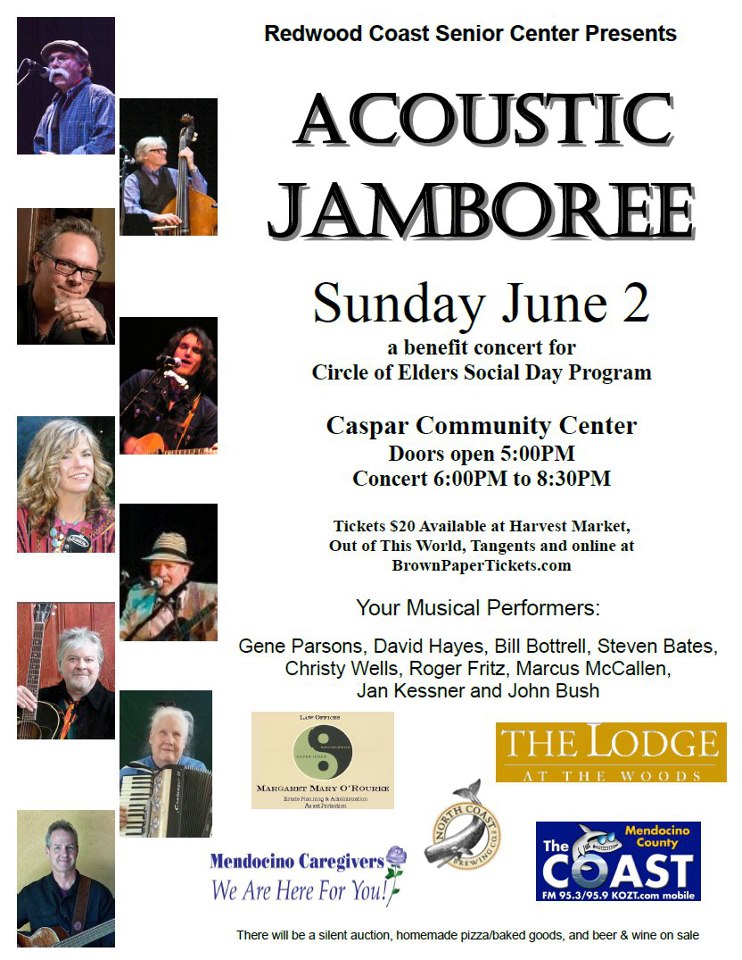 share: