A Rockin' Good Time Was Had By All
Thanks to everyone who came to celebrate at the Patterson's Pub 20th Anniversary Party. What a terrific Mendocino welcome after our exhausting trip the day after our late night Whisky A Go Go gig in Hollywood. After doing so many solo acoustic shows at Patterson's, it was so much fun to be playing electric with the full band to a packed house. We were all jammed in so tight, it felt like audience members were backup singers for the band. We appreciate everyone brave enough to dance in such tight quarters. Is there a dance called "The Sardine"?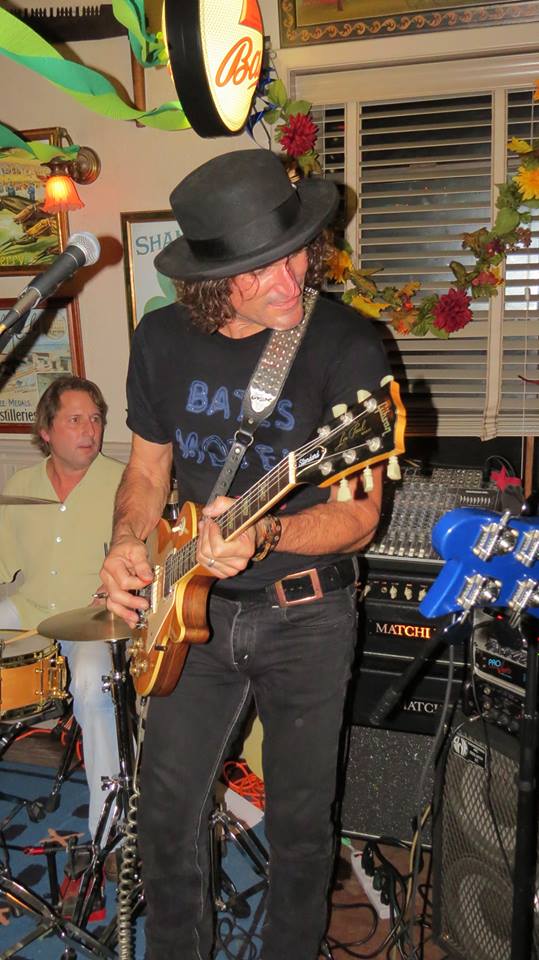 But what a great party! The old house was practically rocked off its foundation! The bar even lost a bottle or two as the bass and drum beat throbbed them right off the shelves! The already busy bar tenders had to push back the bottles to save them from the rising swell of sound waves.
I have to give a few shout outs to some friends who really made the last few days over-the-top fantastic. Thanks to our good buddy, Monsieur Bottrell for singing lead vocals on "Miss You". We love it when you play with us, Bill! Old friend, Angelo, for supporting the band and showing us a great time in Hollywood. Hugh, for getting us back to Mendocino in one piece and being our champion of rock music. Big thanks to Jeannie for squeezing us in through throngs of partiers. And of course, Tony and Mary Anne for letting the band play our asses off at Patterson's Pub.
I will take a few days to recover, but damn, let's do it again!
P.S. Hope to see everyone next Sunday at V'Canto where we'll be playing unplugged.